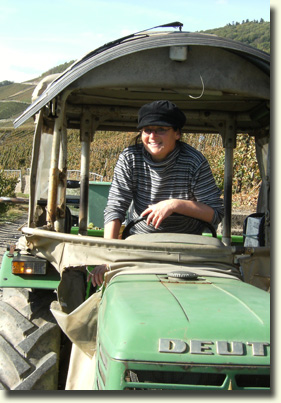 In the Vineyards
We prefer to do all the work ourselves in our vineyards. It can be difficult and intense work, but it ensures consistency, accuracy and quality.
It is in the vineyards that the character of the vintage is determined by meticulous craftsmanship, and, of course, always striving to improve the quality.
Our vineyards are all located on south-facing land with the steepest slopes. Mineral-rich, heat-retaining slate soil creates the best conditions for this unique, complex and delicate Riesling with distinctive character.
Our wines are made in the vineyards, and so their quality is owed to the specific sites, vintage wines and traditional practices.