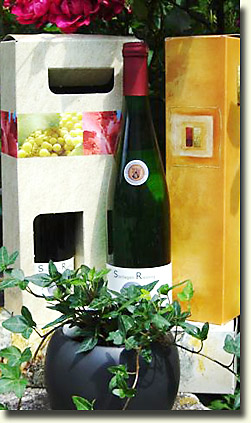 Gifts
Personalized wine gifts or gift cards for good friends, dear friends, clients or business partners are always stylish and welcome.
We are happy to include you in the appropriate greeting or congratulatory card and send what you would like right from here to the appropriate address.
If you are looking for a specific vintage wine as a special gift, ask for our list of rarities. Please note that these are sold as single bottles.