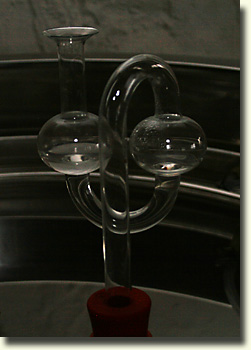 In the Cellar
Our 100% hand-picked and selected grapes are gently pressed and fermented.
Here they ripen in peace in stainless steel tanks on the lees.
The length of the ripening period is decided by the wines and we are guided by them, not vice versa.
We eagerly taste the new wines every now and then until they are finally matured and ready for bottling. This may take some time ... just like any natural process!
Each year gives us an exciting new 'wine story' ... and every year is a bit different!