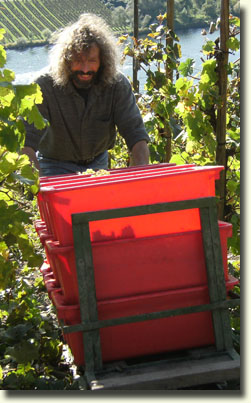 About us
As an absolute naturalist, I have taken over the winery in 1975 from my parents with a focus on great quality as a passion and part time job.
The engine of our winery is my wife, Beate, as she has made this hobby into our business. With a strong commitment to our passions, attention to detail and quality, she also very much enjoys the outcome of the hard work at our Ferienweingut.
We receive new ideas and technical support from our son, Johannes, who is a Viticulture and Enology graduate of Geisenheim University.
Our daughter Elena enjoys working, especially outside in the "Wingert," or vineyard. She has found it to be a nice balance to her job as a teacher.
Sincerely Yours,
Ihr Franz-Josef Scheid